BT2-55
From Wikimon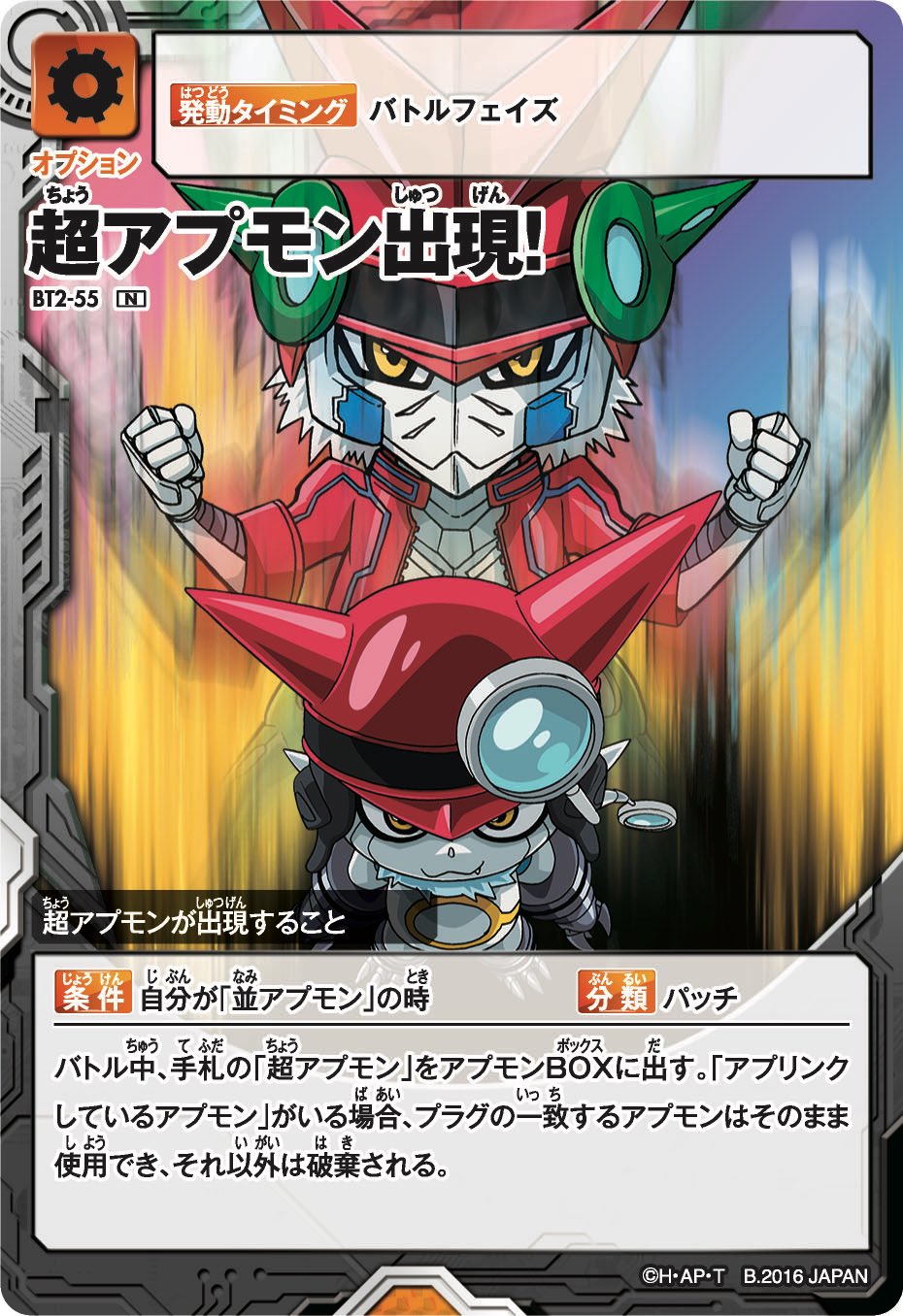 Super Appmon Appearance!
BT2-55 N
Activation Timing: Battle Phase
The appearance of a Super Grade Appmon.
Requirements:
When your Appmon is Standard Grade
Category:
Patch
Effects:
During battle, place a Super Appmon card from your hand into your Appmon Box. If you have any currently Applinked Appmon, you may continue using them as long as the newly played Appmon possesses the correct plugs; otherwise, discard them.
超アプモン出現!
BT2-55 N
発動タイミング: バトルフェイズ
超アプモンが出現すること
条件
自分が「並アプモン」の時
分類
パッチ
効果
バトル中、手札の「超アプモン」をアプモンBOXに出す。「アプリンクしているアプモン」がいる場合、プラグの一致するアプモンはそのまま使用でき、それ以外は破棄される。