BT2-54
From Wikimon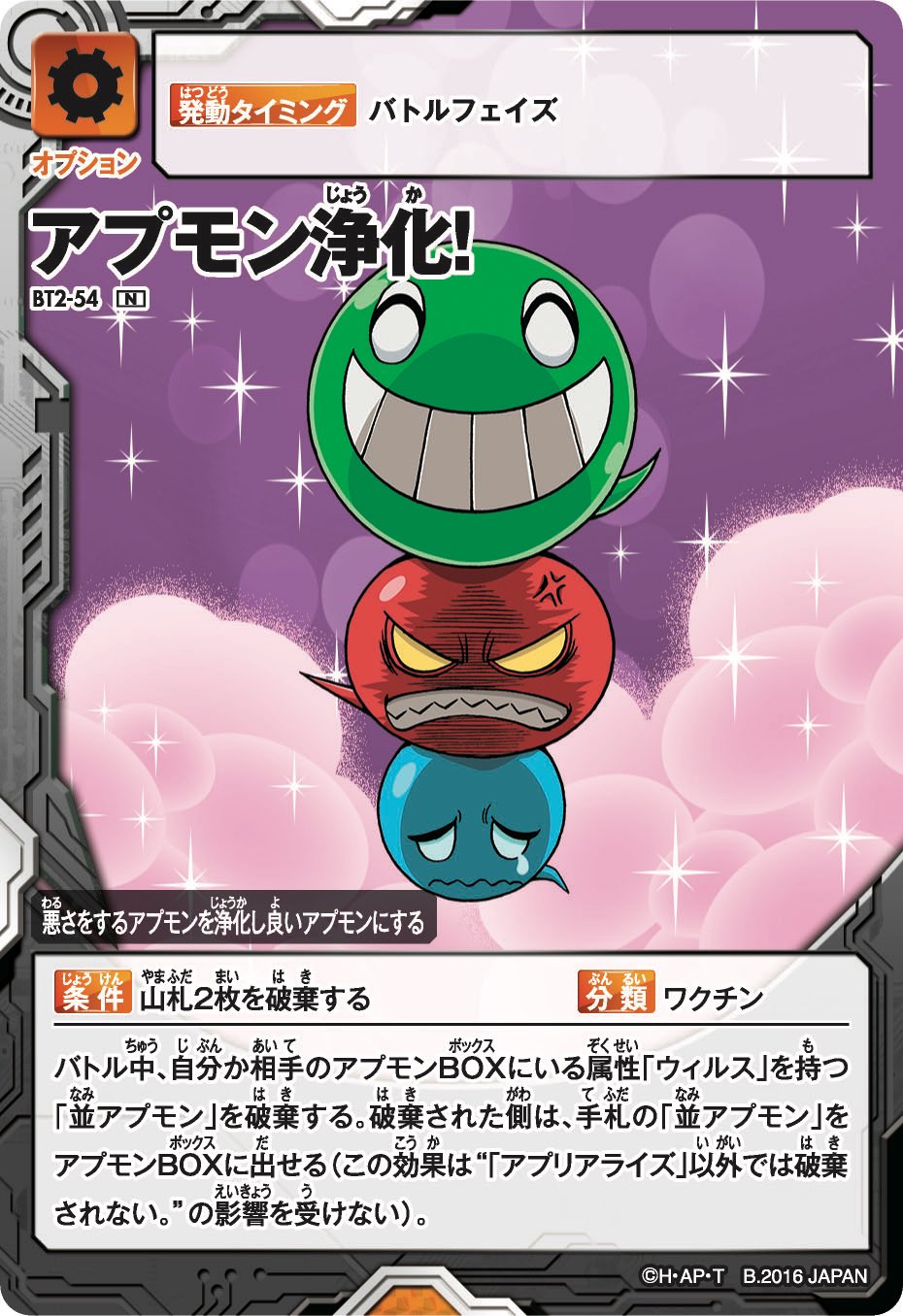 Appmon Purification!
BT2-54 N
Activation Timing: Battle Phase
Purifies an evil Appmon to turn it into a good Appmon.
Requirements:
Discard 2 cards from your deck
Category:
Vaccine
Effects:
During battle, discard one Standard Grade Appmon of the Virus attribute in either your or your opponent's Appmon Box. The player whose Appmon was discarded may now place a Standard Grade Appmon from their hand into their Appmon Box (This card cannot receive the effects of 'This card cannot be discarded outside of Appliarising').
アプモン浄化!
BT2-54 N
発動タイミング: バトルフェイズ
悪さをするアプモンを浄化し良いアプモンにする
条件
山札2枚を破棄する
分類
ワクチン
効果
バトル中、自分か相手のアプモンBOXにいる属性「ウィルス」を持つ「並アプモン」を破棄する。破棄された側は、手札の「並アプモン」をアプモンBOXに出せる(この効果は"「アプリアライズ」以外では破棄されない。"の影響を受けない)。