BT2-50
From Wikimon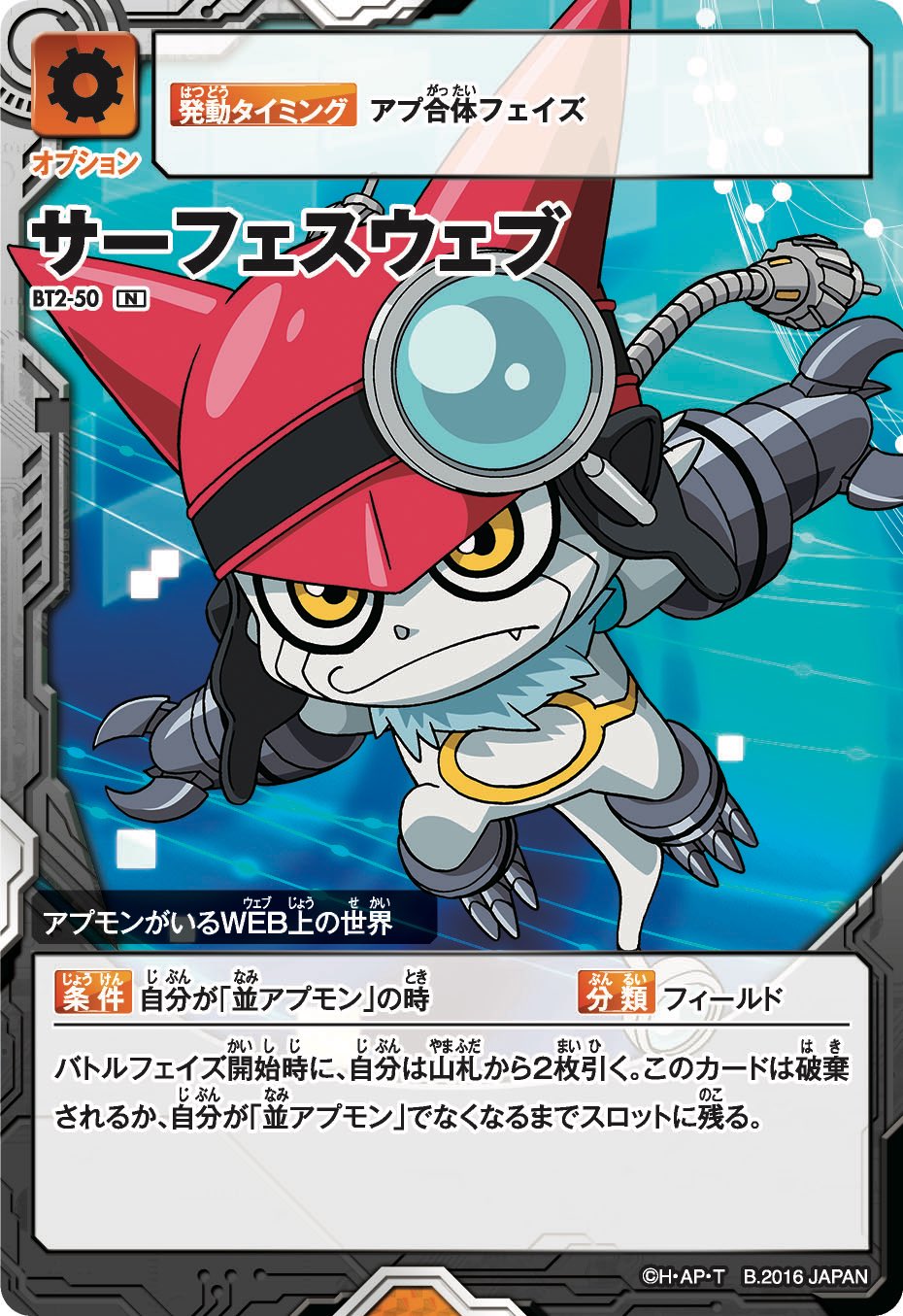 Surface Web
BT2-50 N
Activation Timing: AppGattai Phase
A world located above the web where Appmon reside.
Requirements:
When your Appmon is Standard Grade
Category:
Field
Effects:
At the start of each Battle Phase, draw 2 cards from your deck. This card remains in its slot until it is discarded, or until your Appmon is no longer of Standard Grade.
サーフェスウェブ
BT2-50 N
発動タイミング: アプ合体フェイズ
アプモンがいるWEB上の世界
条件
自分が「並アプモン」の時
分類
フィールド
効果
バトルフェイズ開始時に、自分は山札から2枚引く。このカードは破棄されるか、自分が「並アプモン」でなくなるまでスロットに残る。